Product Description
RIGOL DSA815 digital spectrum analyzer is the part of DSA800 series of spectrum analyzers which are small, lightweight and cost-effective. RIGOL DSA815 is equipped with easy-to-operate numeric keypad, high-resolution color LCD display and various remote communication interfaces. RIGOL DSA800 series of spectrum analyzers, and DSA815 model in particular can be widely used in various fields, such as education, company research and development as well as industrial manufacture.
DSA815 RIGOL Spectrum Analyzer + Tracking Generator 9 kHz 2 1.5 GHz -135dBm EMI
Rigol's new DSA815 spectrum analyzer redefines the product category by setting new standards for performance and price. The DSA815 features a unique widescreen display, compact design and easy-to-use interface and operations, making it ideal for benchtop or field apps in RF and wireless testing and production. The new spectrum analyzer offers the ability to measure smaller signals using our digital IF filter, which allows for smaller bandwidth settings and reduces displayed noise levels. The DSA815 also distinguishes between signals with a frequency difference as little as 100 Hz. The DSA815 includes a wide range of standard functions including AM/FM demodulation and a preamplifier. In addition, Rigol offers great options including an EMI filter and quasi-peak detector kit and a 1.5 GHz tracking generator. So before your next compliance test, check out the DSA815... save one trip to the compliance lab and it pays for itself!
DSA815 Features:
9 kHz to 1.5 GHz frequency range
Typical -135 dBm displayed average noise level (DANL)
Total amplitude uncertainty < 1.5 dB
100 Hz minimum resolution bandwidth (RBW)
EMI filter & Quasi-Peak detector kit (optional)
Preamplifier and AM/FM demodulation function
1.5 GHz tracking generator (included)
8 inch high-definition (800×480 pixels) LCD
Interfaces: LAN, USB host, USB device and GPIB (optional)
Compact size, lightweight
DSA815 Specifications:
Frequency Range
9kHz - 1.5GHz
DANL*1
-135dBm, typical
Phase Noise
-80dBc/Hz @10kHz offset, typical
Total Amplitude Accuracy*2
<1.5dB
Minimum RBW
100Hz
RF Input Maximum Level
Interfaces
USB host & device, LAN, GPIB (optional), 10 MHz REF In, 10 MHz REF Out, External Trigger In
Trigger Source
Free Run, Video, External
External Trigger Level
5 V TTL Level
Dimensions
Width X Height X Depth = 14.2 in. X 7.0 in. X 5.0 in.
(361.6 mm X 178.8 mm X 128 mm) ;
DSA815 Fuctions:
Unique widescreen display, friendly interface and easy-to-use operations
Distinguish the two nearby signals clearly with the 100Hz RBW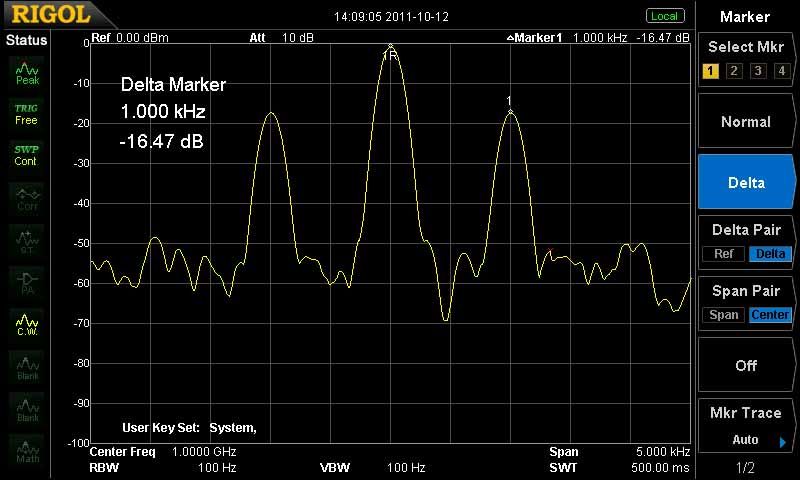 Compare the spectrums when change the RBW settings with different color trace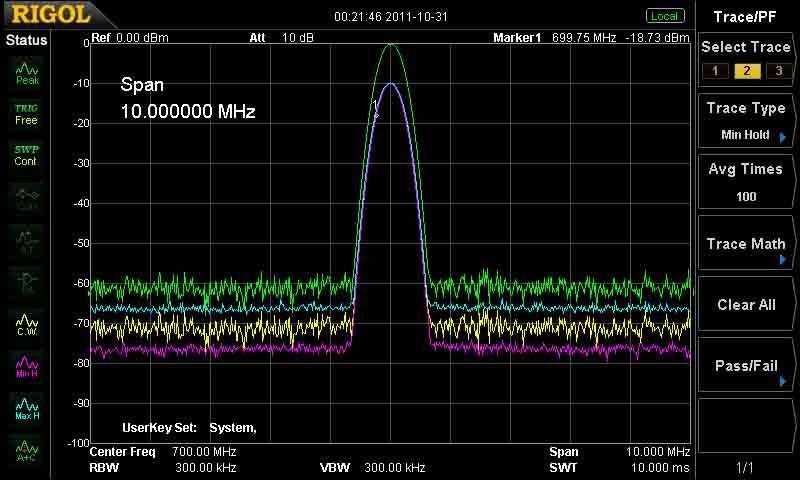 Zero span to demodulate the AM signal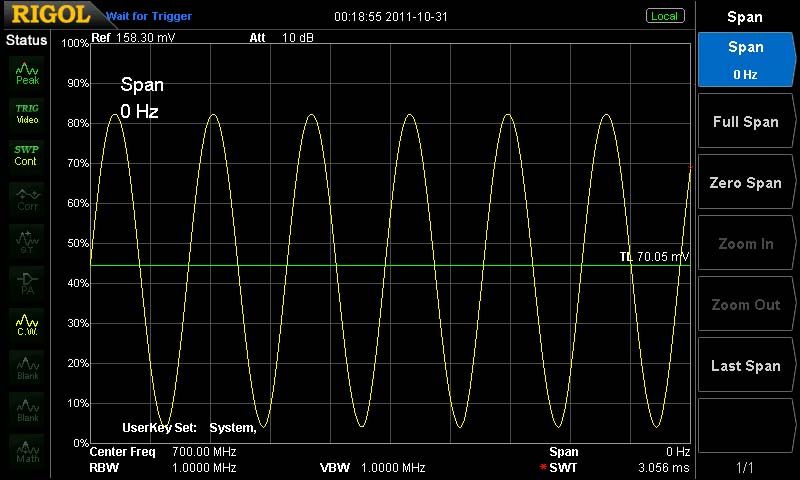 Readout the Spectrum Peak values with the Peak table function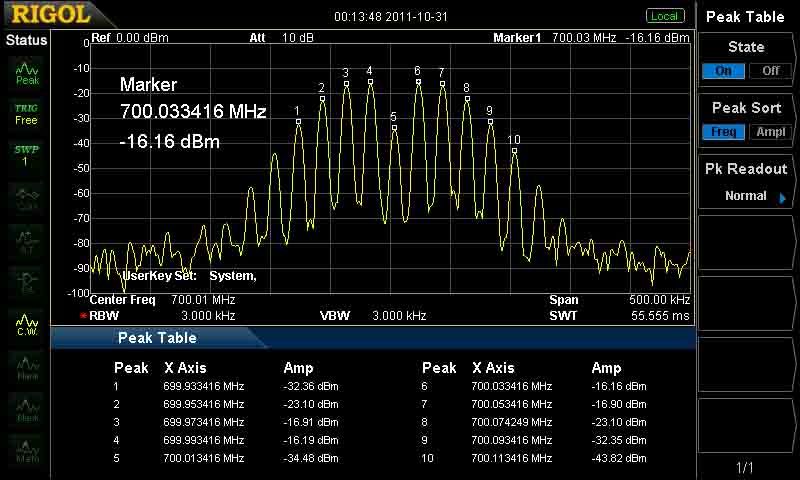 Measure lower than -130dBm signal with the standard Preamplifier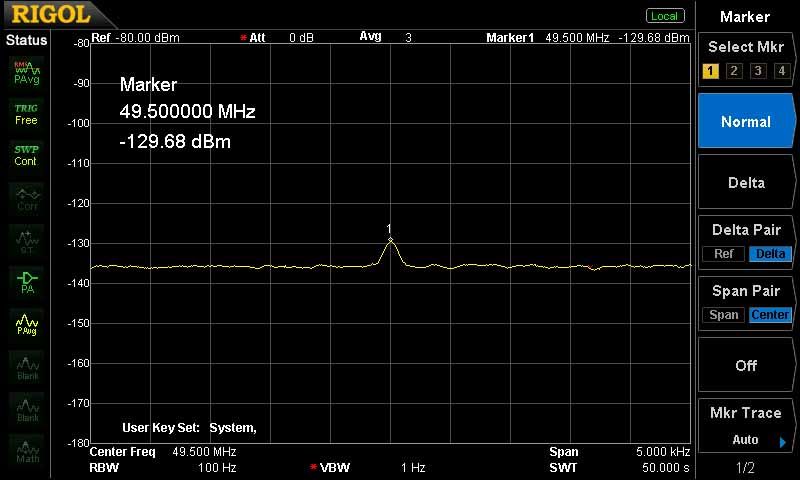 -80dBc/Hz @10 kHz offset Phase Noise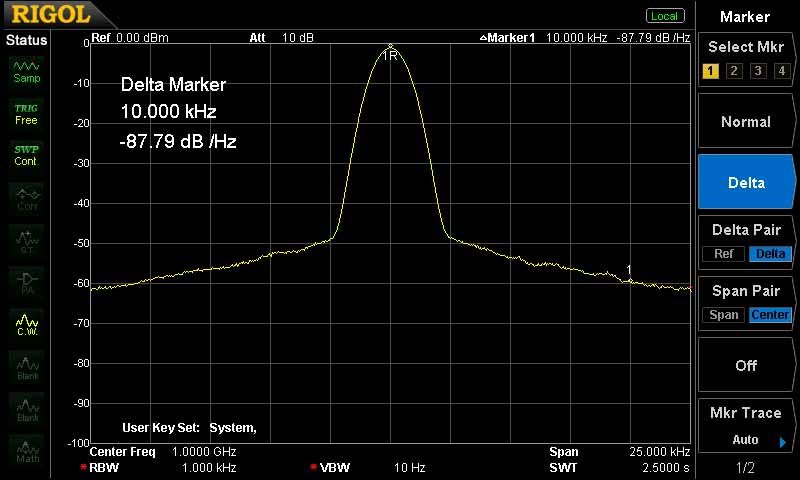 EMI Kit(EMI Filter & Quasi-Peak & Pass_Fail)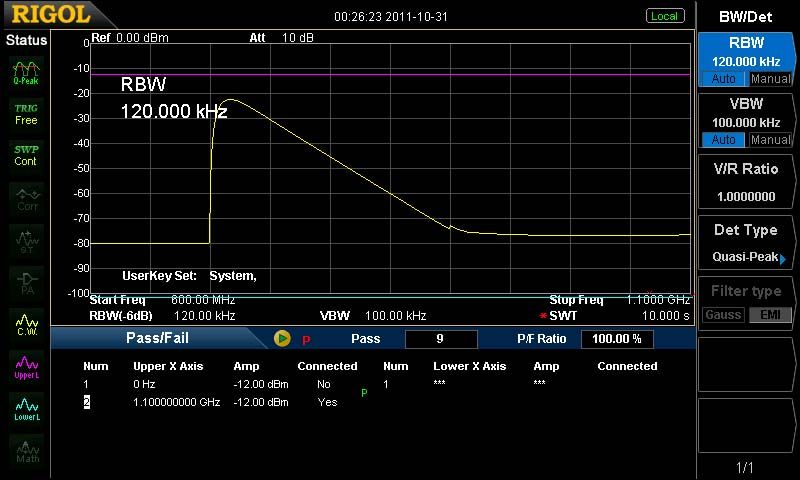 The GUI to control the RF Demo Kit (Transmitter) directly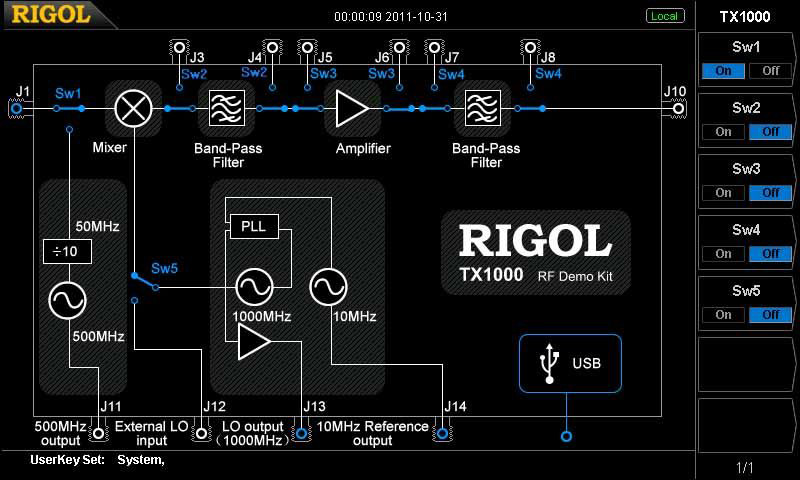 If you have any questions, please feel free to contact us by following way:
Email: Sales@iDiyTools.com
Whatsapp: 0086-18046220975
Shipment Warm Tips:
We only ship to the address on Paypal. If you require a specific address to ship the order to, please make sure that you enter this in the Paypal confirmation before confirming payment. We will not ship to any other address under any circumstances. If you have asked for a change in address please add your shipping address on your paypal account,please leave a message on paypal when you check out, or send us the
screen shot of new shipping address under paypal account
to sales@iDiyTool.com or whatsapp:+86 18046220975.