1.
Read/Clear Code
s and Live Data for ALL systems, all avalable modules within Powertrain, Body, Chassis, information and communication systems.
2. Read and clear trouble codes, control and Support BMS/Oil Reset/ SRS/EPB/DPF service functions
3. Support oil service reset
4. Support battery registration and reset
5. Support diesel particulate service including forced regeneration
6. Support steering angle sensor (SAS) reset
7. Relearn parking brake pad after replacement
8. Reset service mileage and service intervals
9. Turn off ECU brake warning light
10. Perform O2 monitor, on-board monitor, I/M readiness and component testing
11. Print diagnostic reports via PC connection
12. Global OBD II coverage for U.S. domestic, Asian and European makes and models
13. All OBD II protocols, all 10 test modes and enhanced OBD II mode 6 support
14.
Update: Lifetime FREE software update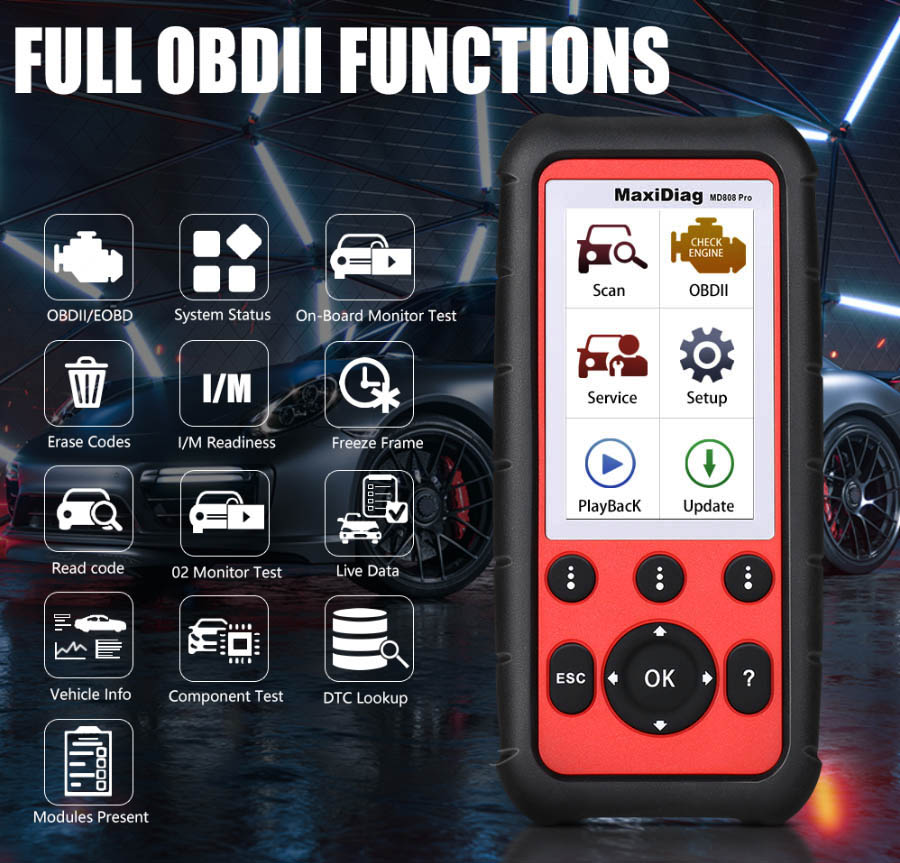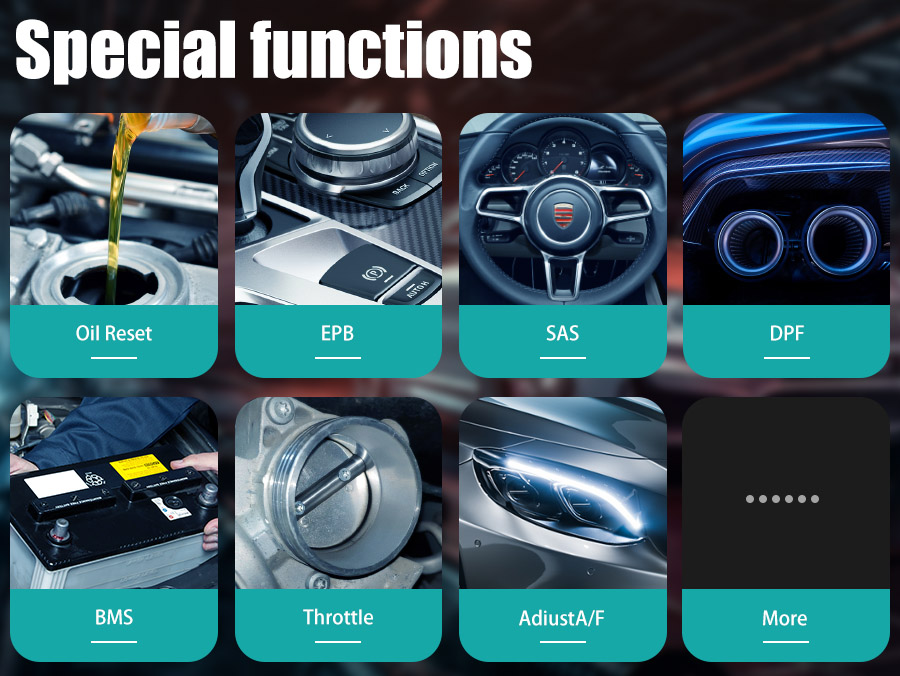 AUTEL MaxiDiag MD808 Pro
Vehicle coverage:
Abarth, Alfa Romeo, Audi, VW, For Seat, Skoda, Volvo, Saab, Bentley, Mercedes Benz, BMW, Bugatti, Citroen, Renault Peugeot, Dacia, Fiat, Ford, Jaguar, Lancia, Landrover, aybach, Mini, Opel, Porsche, Smart, Vauxhall
Acura, Daewoo, Honda, Hyundai, Isuzu, Kia, Lexus, Mazda, Mitsubishi, Nissan Group, Scion, Subaru, Suzuki,For Toyota
Chrysler, Ford, G-M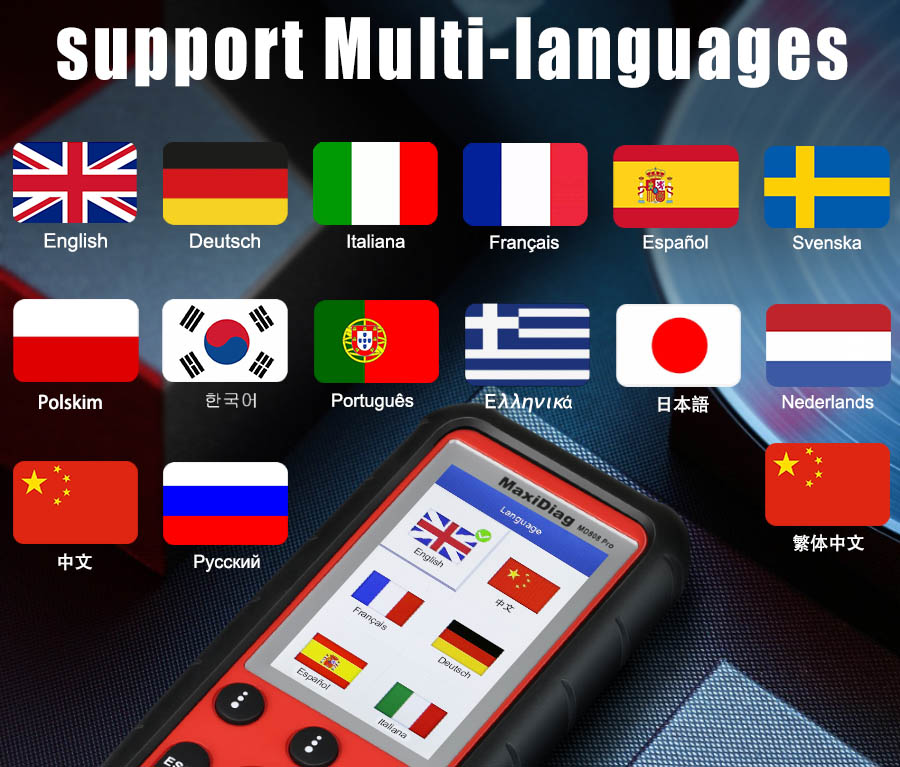 AUTEL MaxiDiag MD808 Pro Specifications
Processor ARM® Thumb® Processor (400 MHz)
Memory 32MB, 166 MHz
Display 4.0 inch LCD with 800x480 resolution
Connectivity Mini USB: 2.0 Micro SD Card (16GB)
Power Consumption 1.7 W
Operating Temperature -10°C to 60°C (14°F to 140°F)
Storage Temperature -20°C to 70°C (-4°F to 158°F)
Operating Humidity 5% - 95% non-condensing
Housing Strong plastic housing with protective rubber boot
Dimensions (W x H x D) 202 mm x 92 mm x 35 mm (8.35" x 3.62" x 1.4")
Weight 313 g (0.69 lb.)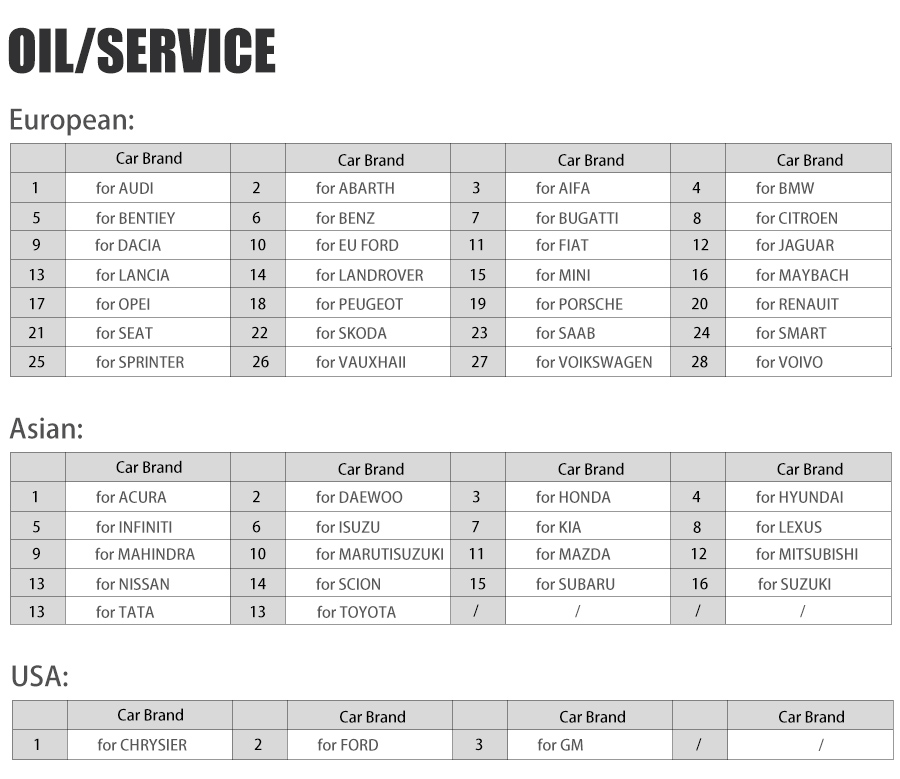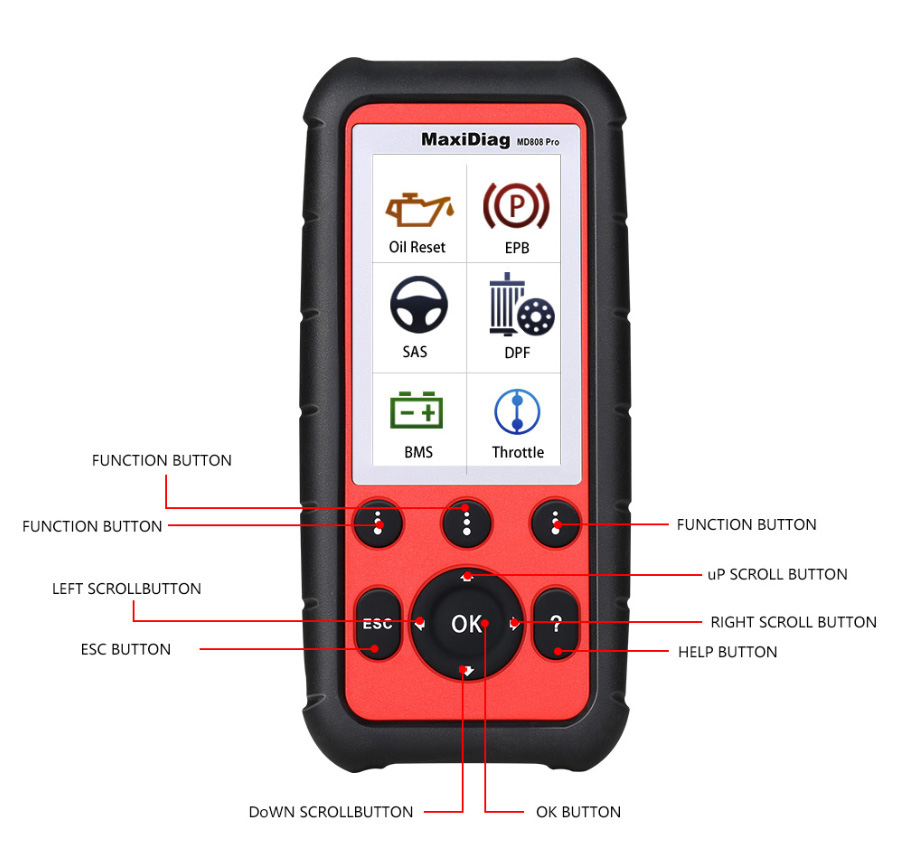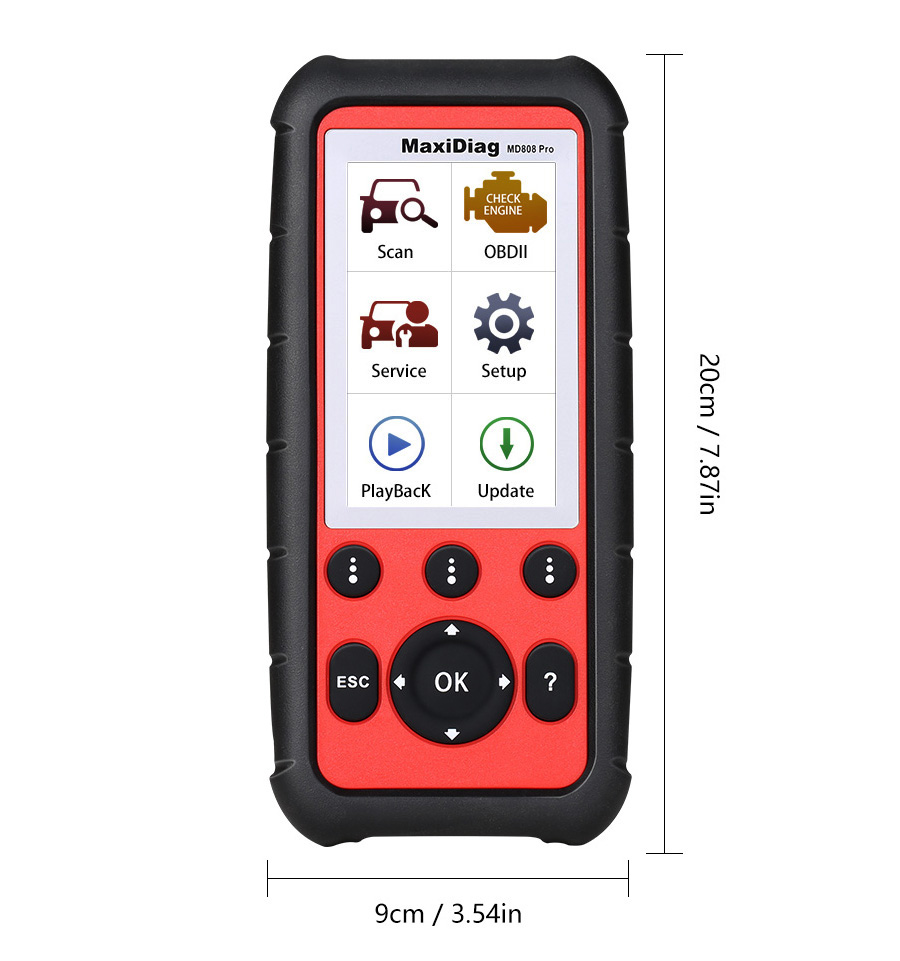 Package includes: