Product Description
GODIAG For BMW FEM/ BDC Programming Test Platform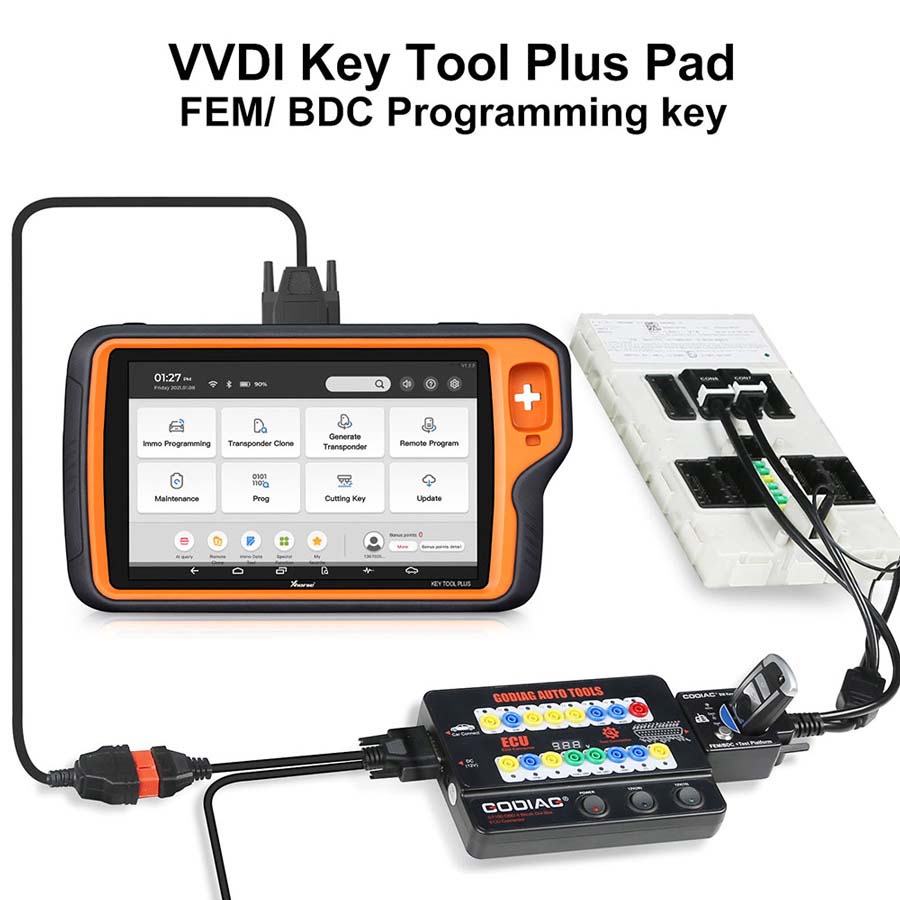 Godiag FEM / BDC programming test platform is a dedicated device developed for BMW locksmiths, maintenance engineers and FEM / BDC programming engineers.

Godiag FEM / BDC programming test platform 5 major features:

1. Provide locksmiths with the easy and convenient connection for FEM/BDC immobilizer system.
2. Perform the synchronization test for the programmed FEM / BDC and the key
3. Provide a test environment for the engineers who professionally recycle FEM/BDC.
4. Help automobile maintenance engineers check whether the FEM/BDC and the key are synchronized correctly.
5. Provide professional engineers with connecting FEM BDC modules and instrument.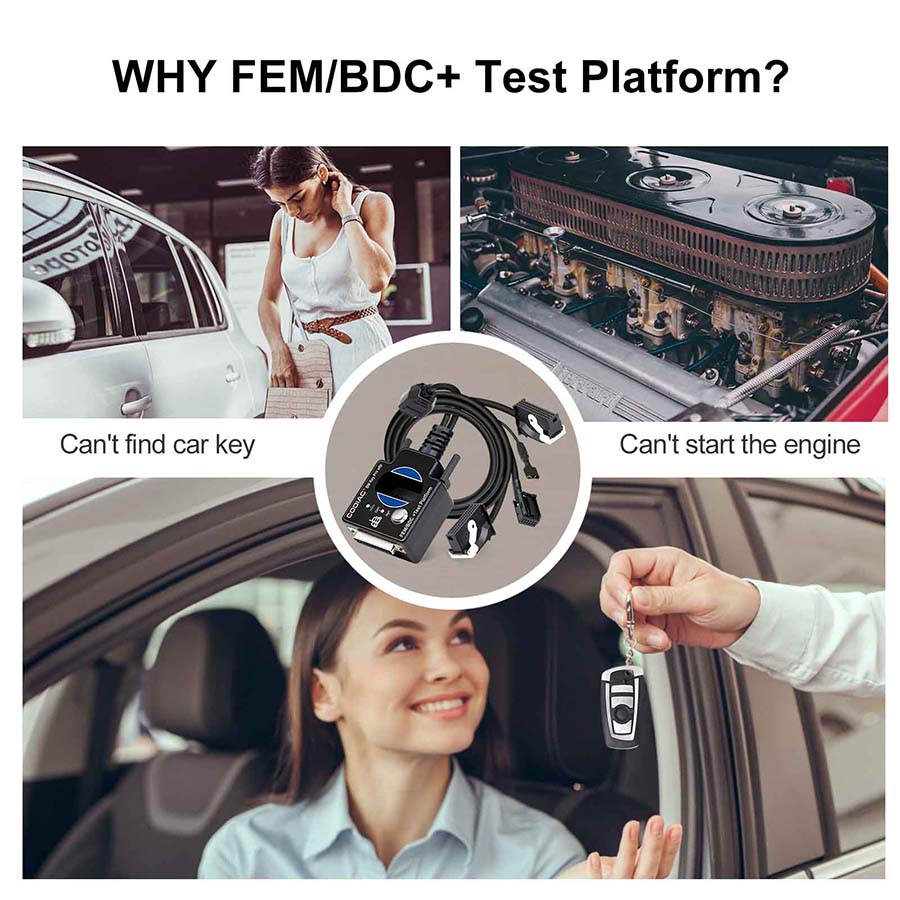 1. By working together with Godiag GT100 & xhorse vvdi 2 / bmw vvdi bim tool / Autel im608 etc, Godiag FEM / BDC test platform can program new key, can add new key and replace FEM / BDC ECU module.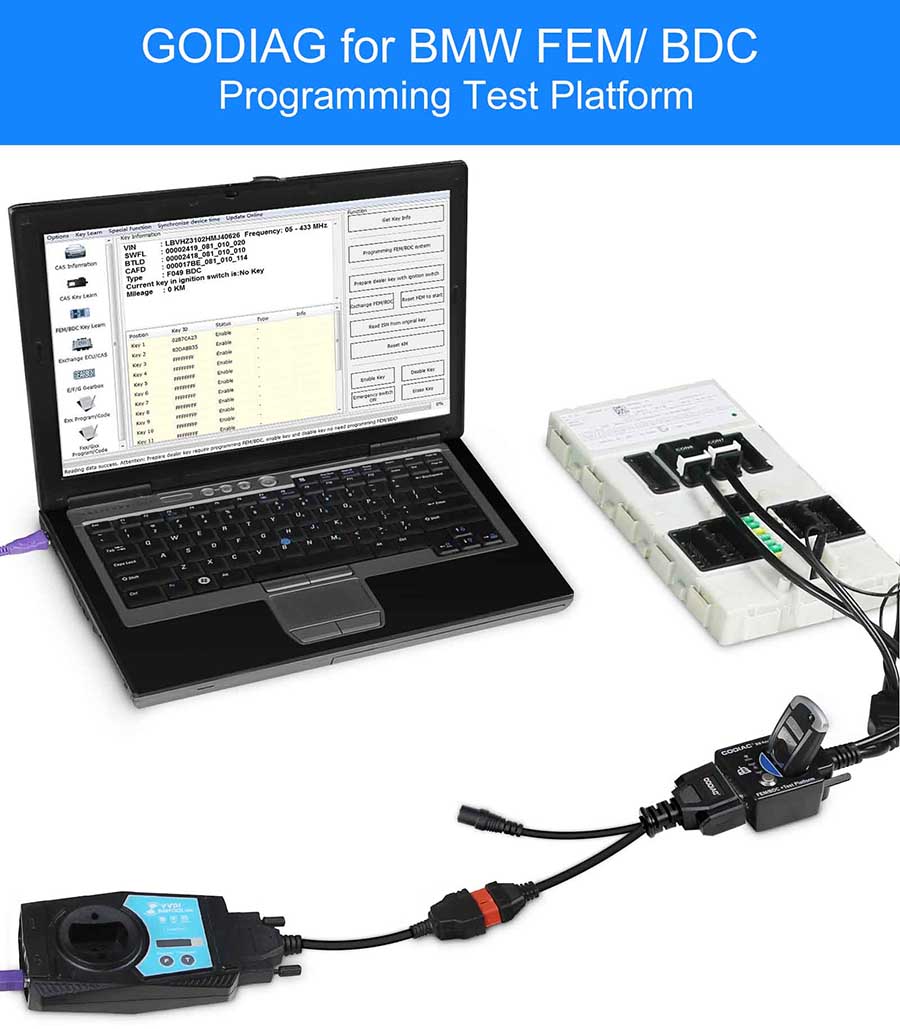 2. Allowed to connect this test platform to the FEM / BDC module to test whether it can communicate or there is any malfunction.

3. Used to read out & backup the data after preprocessing, used to replace FEM / BDC immobilizer module

4. Before installing the FEM / BDC module back to the car, it can be used to test whether the programmed key synchronizes with FEM / BDC.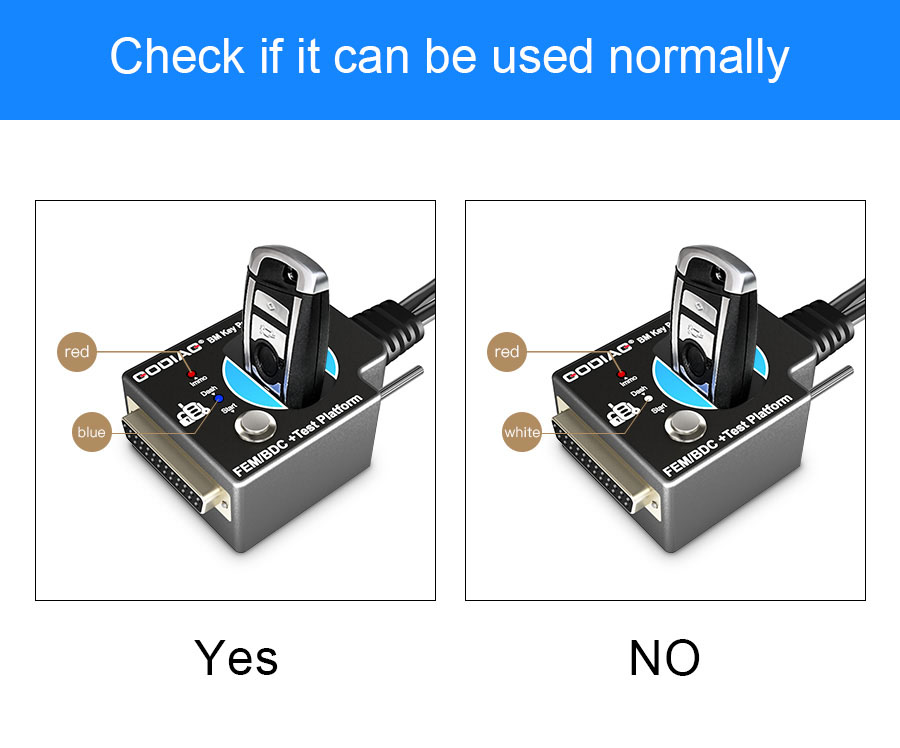 5. Godiag FEM / BDC test platform can help expand business for the Engineers who are skilled to program FEM / BDC key.

When a car owner lost the key, he / she can remove the FEM / BDC module and the corresponding ECU, then ship them to the locksmith to program new key, also perform a synchronization test on the programmed key and FEM / BDC.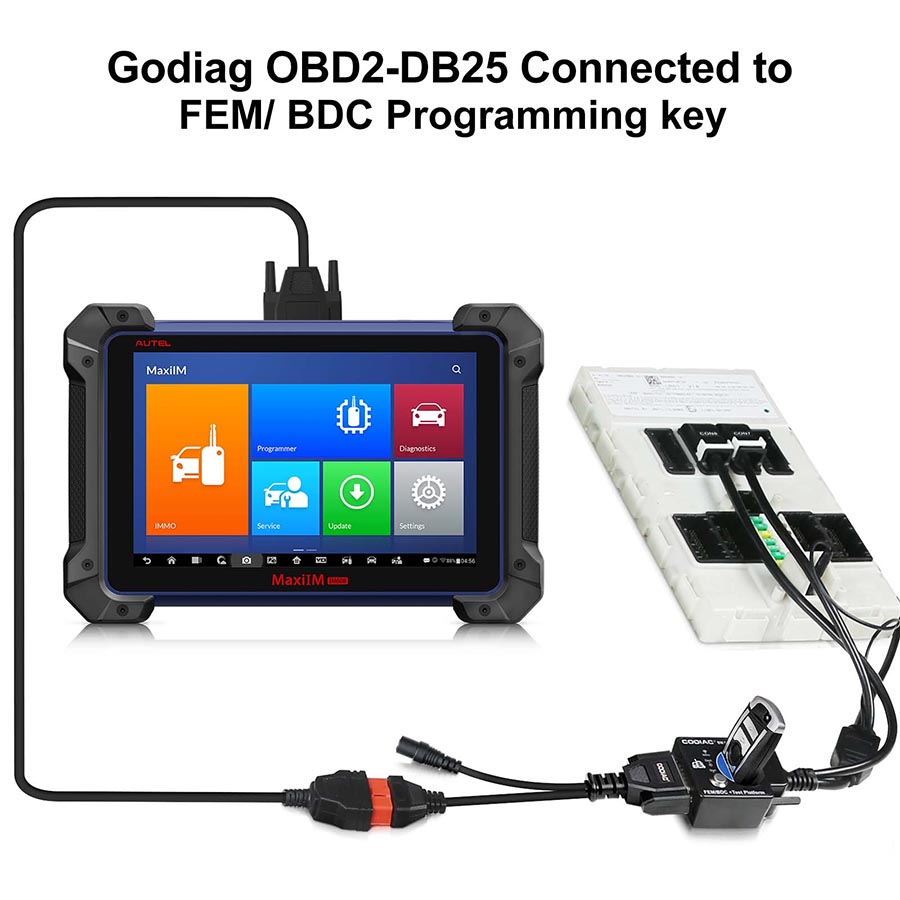 6. Troubleshooting - when the key can't start the car, This test platform can be used to pinpoint pinpoint whether it is is caused by the mismatch between FEM / BDC and the key.

7. This test platform adopts the dedicated OEM FEM / BDC fast connector, which makes the connection simpler, more convenient and reliable. It will not bend the communication pin of FEM / BDC module.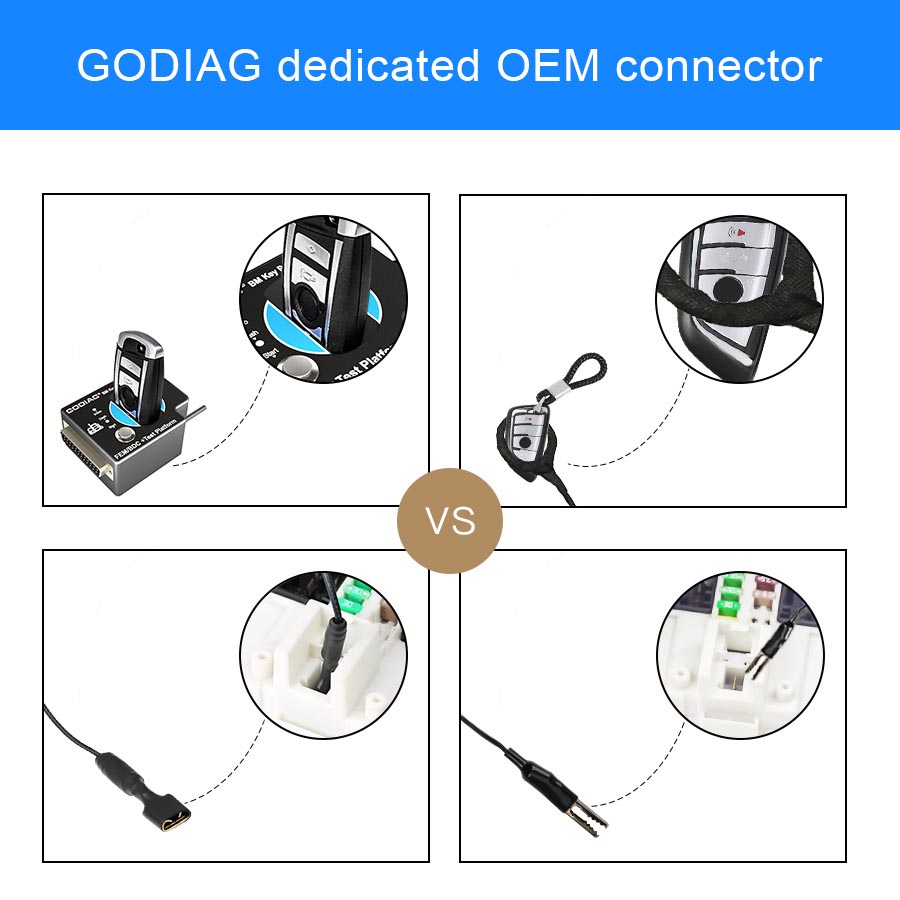 8. GODIAG for BMW FEM / BDC Programming Test Platform Structure Description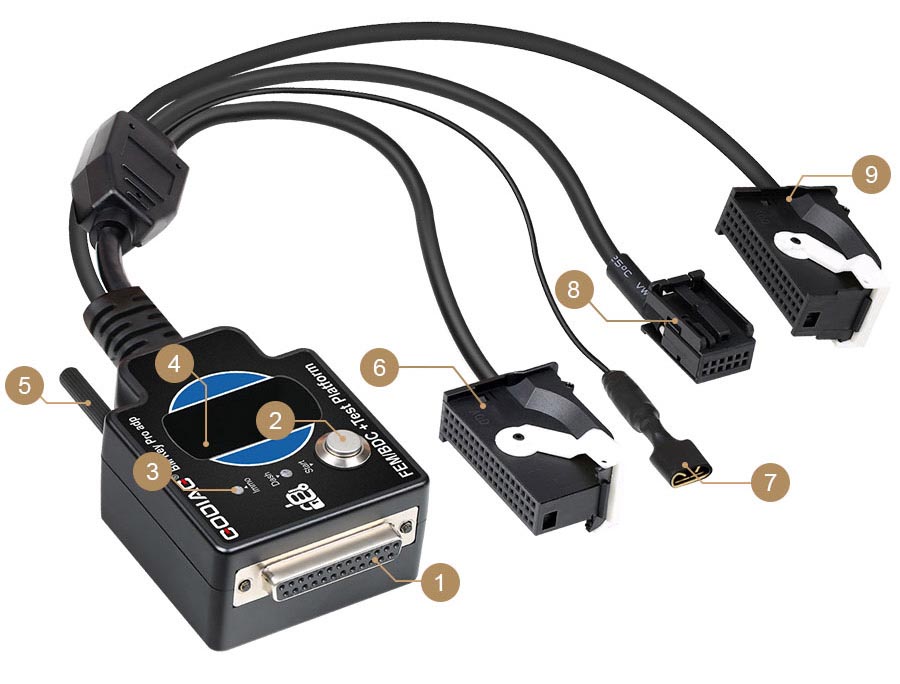 ① DB25 female connector. (used to connect the DB25 male port of GODIAG GT100)
② Ignition simulated start switch.
③ Immobilizer dashboard simulated indicator.
④ Key sensing area.
⑤ Screw bolt.
⑥ CON7.
⑦ Source connection port.
⑧ Appearance.
⑨ CON8.

9. Dimension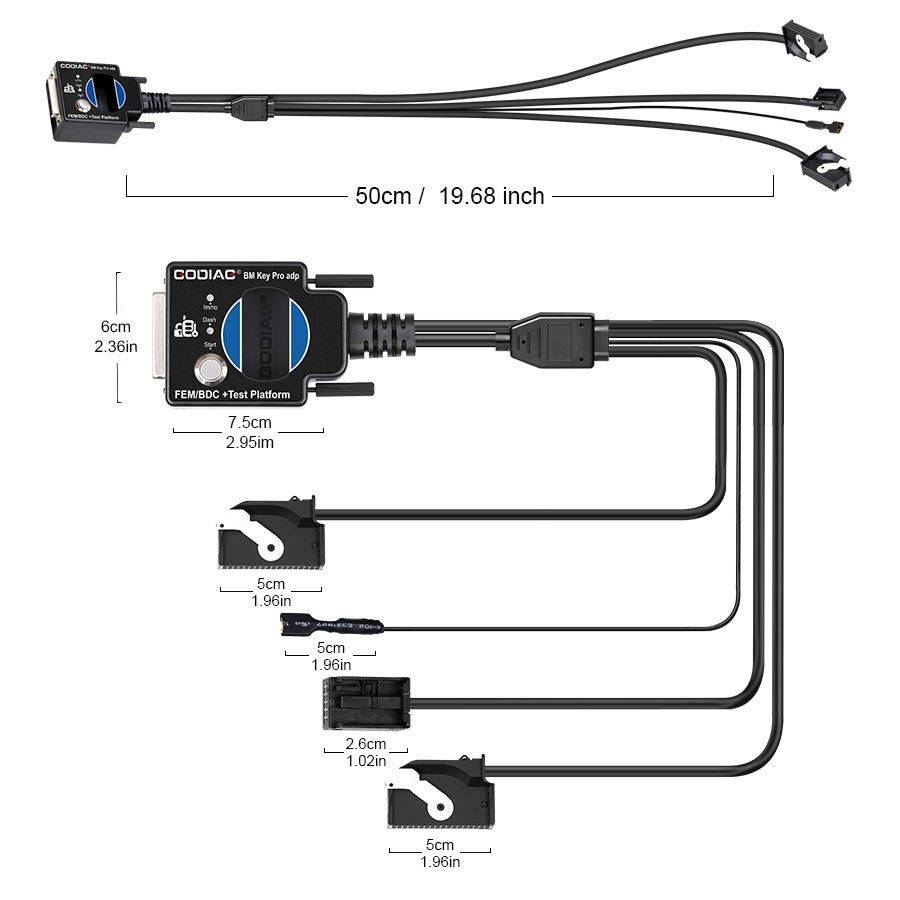 Package includes:
1pc x GODIAG For BMW FEM/ BDC Programming Test Platform
1pc x GODIAG OBD2 to BD25 Cable
If you have any questions, please feel free to contact us by following way:
Email: Sales@iDiyTools.com
Whatsapp: 0086-18046220975
Shipment Warm Tips:
We only ship to the address on Paypal. If you require a specific address to ship the order to, please make sure that you enter this in the Paypal confirmation before confirming payment. We will not ship to any other address under any circumstances. If you have asked for a change in address please add your shipping address on your paypal account,please leave a message on paypal when you check out, or send us the
screen shot of new shipping address under paypal account
to sales@iDiyTool.com or whatsapp:+86 18046220975.