Product Description
Product Introduction:
Full protocol OBD2 jumper is used to connect ECU for ECU programming via OBD2 way such as MPPS, FGTECH, KESSV2, BYSHUT, DISPROG, etc.
Product Functions:
1. Supports DC power supply

2. Support safety protection banana head super programming dedicated connection port power supply.

3. Independent GND4, GND5 [meet the needs of special ECU programming].

4. With boot GND4 clip, compatible with programming equipment such as MPPS, FGTECH, KESSV2.

5. With GND4 GND5 short-circuit switch [some ECUs need to be switched to short-circuit mode when programming].

Note: The switch of GND4-5 is normally pressed to make it light. When some ECUs need to be independently connected to GND4 and GND5, release the switch.

6. With ignition analog switch [equipped with 1 large and 2 small dedicated ignition cables].

7. Support standard obd2 full protocol connection [double K line, double CAN line], 3 large and 2 small power plugs, 4 large GND, 4 small GND.

8. Equipped with CAN protocol communication resistance.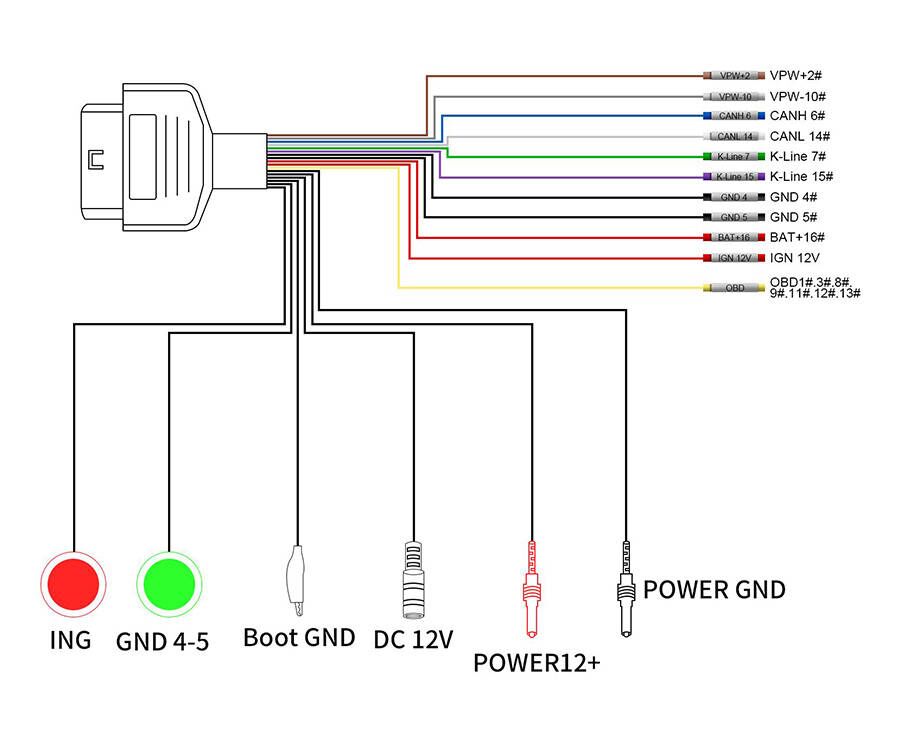 Connection diagram of the dedicated programming power connector.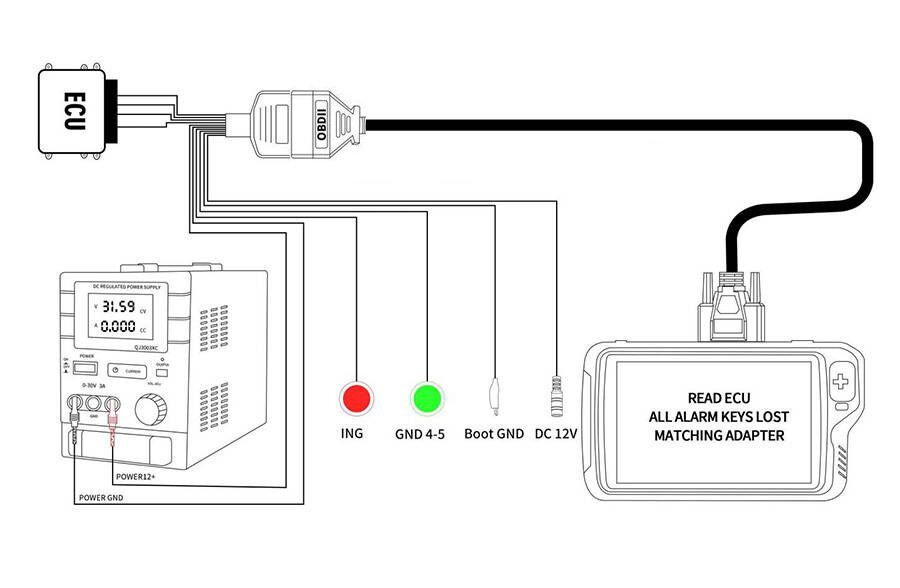 FGTECH programming connection diagram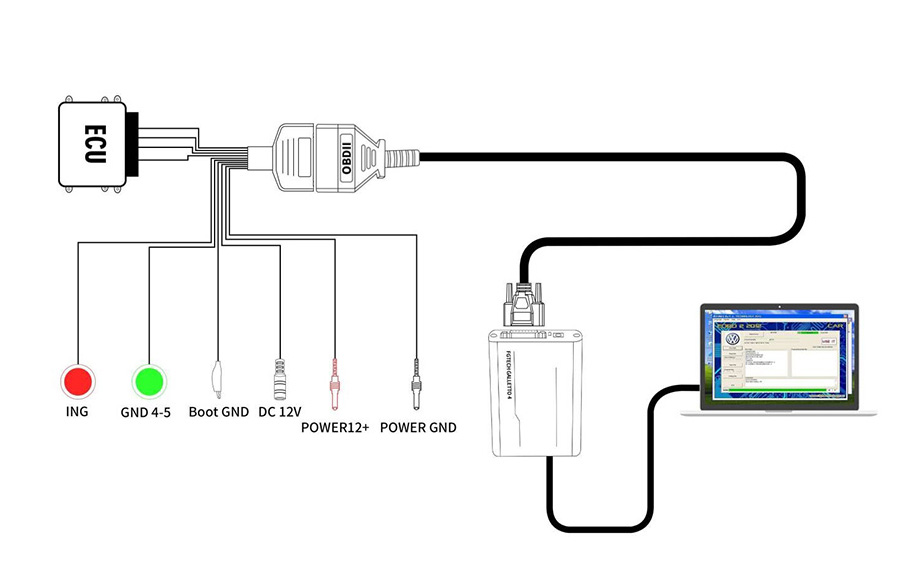 MPPS ECU connection diagram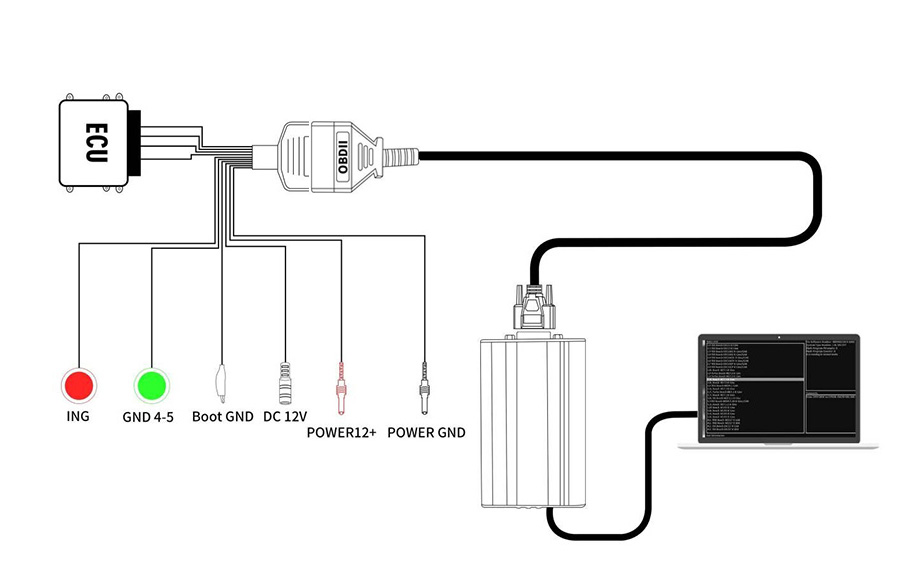 KESSV2 ECU connection diagram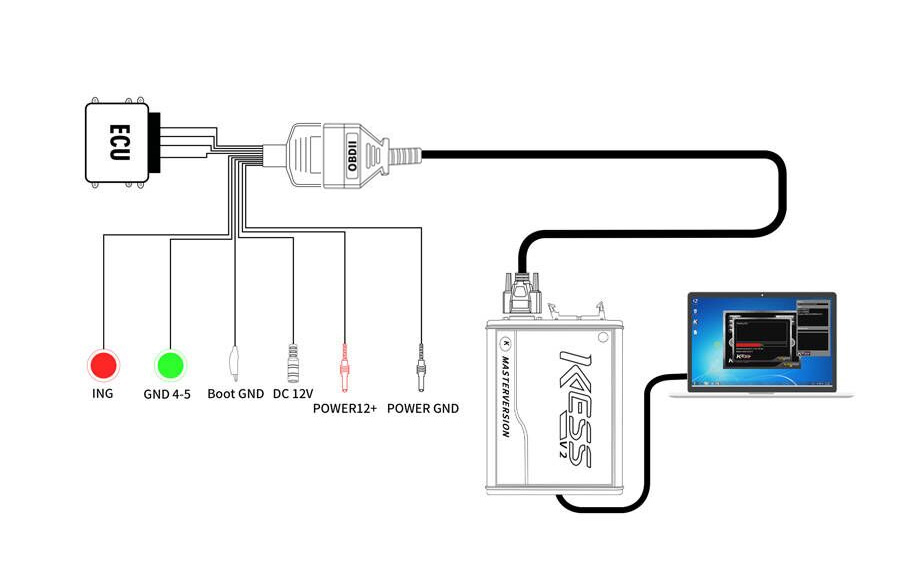 What is the analog ignition switch?

After the ignition switch is pressed, the line marked with ING12V will have 12v, which is the analog ignition switch. Because when some devices read some ECUs, the device will prompt to turn on or off the ignition switch.
Package Includes:
1pc x Full protocol OBD2 jumper
3pcs x Electrical resistance
If you have any questions, please feel free to contact us by following way:
Email: Sales@iDiyTools.com
Whatsapp: 0086-18046220975
Shipment Warm Tips:
We only ship to the address on Paypal. If you require a specific address to ship the order to, please make sure that you enter this in the Paypal confirmation before confirming payment. We will not ship to any other address under any circumstances. If you have asked for a change in address please add your shipping address on your paypal account,please leave a message on paypal when you check out, or send us the
screen shot of new shipping address under paypal account
to sales@iDiyTool.com or whatsapp:+86 18046220975.